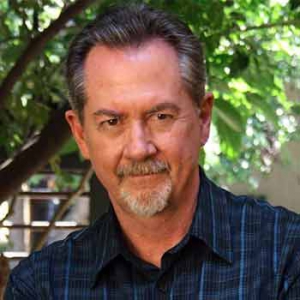 Art Professor
James Dowdalls
Full Time Faculty
Disciplines:
Jim Dowdalls has been an art and design instructor in Southern California for the last seventeen years. He received his Bachelor of Fine Arts in Drawing and Painting from California State University, and a Master of Arts in Bio-medical Illustration from the same Institution. The classes he has instructed include drawing and painting, illustration, life drawing, animal drawing, rendering, and Bio-medical rendering and illustration. Many of his students have gone on to continue their education at some of the top art and design schools in the country, as well as into careers in Illustration, Animation, Game and Themepark design, and Fine Arts. Many of his current and former students have won awards in various juried community and open art exhibitions.

As well as his career in teaching, Jim Dowdalls has followed a parallel artistic track in Bio-medical Illustration. His Illustrations have won numerous awards from the Society of Illustrators, and the association of Medical illustrators, of which he is a member. His work is represented in this country by Photoresearchers, Inc., and in Europe by Mediscan, Ltd. He has created illustrations for some of the top pharmaceutical and medical products corporations, international advertising agencies, and many of the top periodicals in this country and abroad. He is currently turning a page in his professional life with a newfound passion for digitally-drawn and painted images, as well as finding new ways to incorporate digital imagery and techniques with traditional drawing and painting. As a new full time Faculty member in the Fullerton college community, he hopes to be able to share this experience and passion with his students, respecting and understanding the value in the traditional skills and techniques, and combining it with the excitement and discovery of the new media.

Jim Dowdalls is married to Rie Yamamoto, formerly of Fukui, Japan. She is a painter and a 3-D animator, as well as a computer graphic artist.
---
---
---
---
---
---