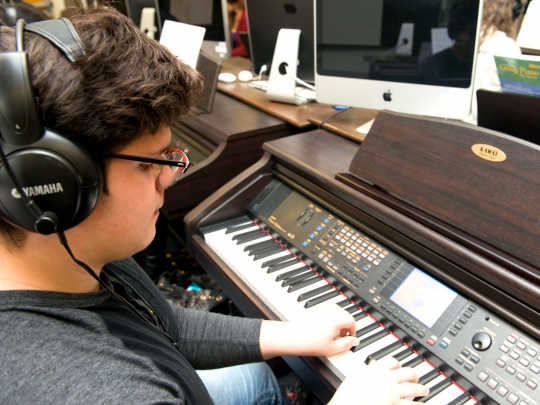 Piano Teaching Certificate
Program Code: 2C08419
The Piano Teaching Certificate is a two-semester program that is intended for anyone seeking to expand their teaching and playing skills. The certificate program is for potential piano teachers and the sequence of courses is designed to provide the technical skills, theoretical background, musical understanding and historical background needed for effective teaching. The Piano Teaching Certificate Program requires a total of 30 units of which 24 units are in required courses. MUS 021 F and MUS 022 F Piano Pedagogy must be completed at Fullerton College.
Program Level Student Learning Outcomes
Outcome 1: Demonstrate effective piano teaching skills. Outcome 2: Assess proper method books and supplementary materials appropriate for individual student age and level.
Required courses:
Units:24
Intermediate Musicianship
Intermediate Piano Sight-Reading
Applied Music: Individual Private Study
Advanced Piano: Baroque to Classical
Advanced Piano: Romantic to Contemporary