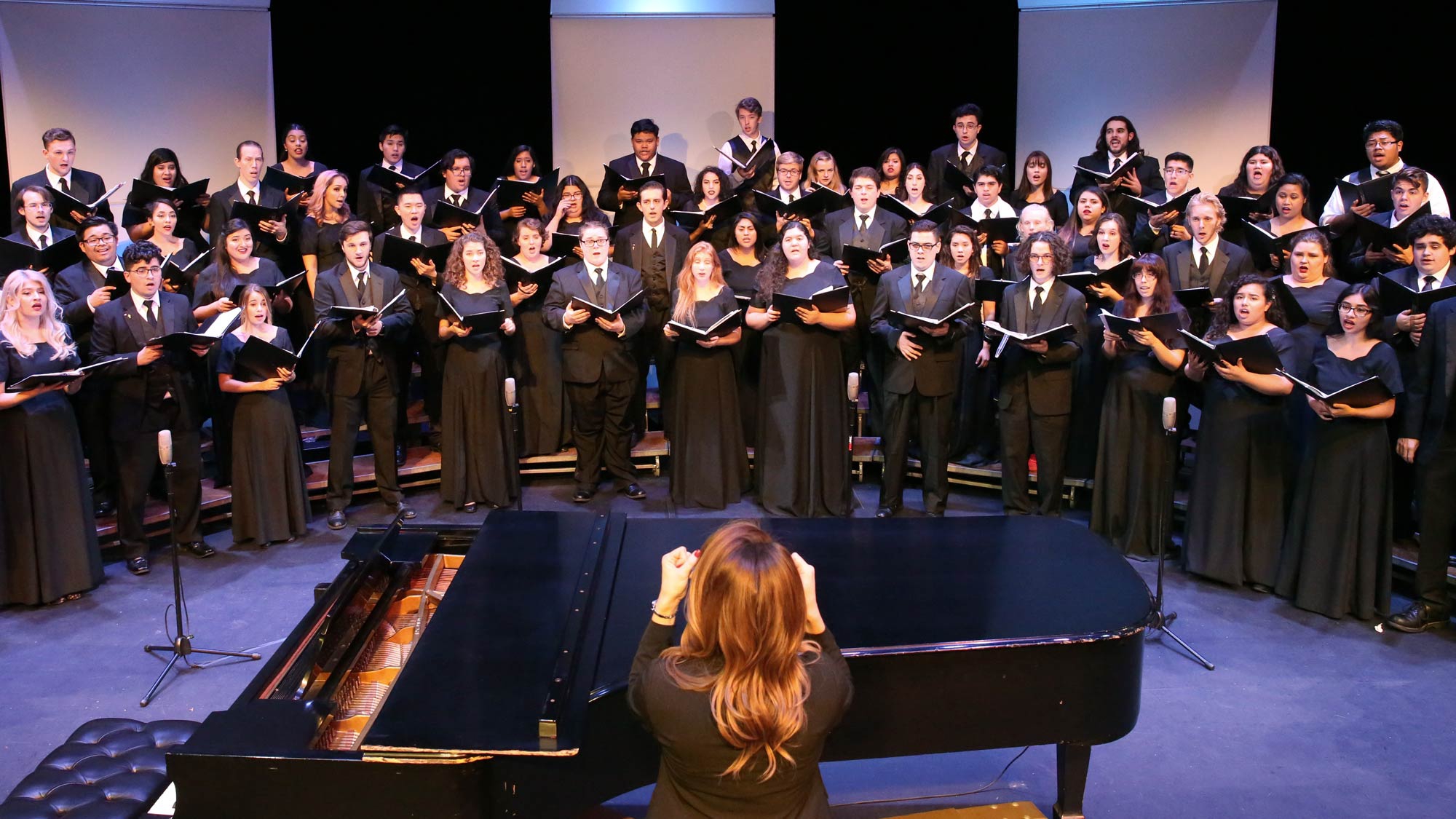 Choral and Vocal Area Auditions
Choral/Vocal Auditions
for Spring 2023
December 8, 2022 (Thursday), 4:30-6:30 PM
December 9, 2022 (Friday), 10:00 AM-2:00 PM
Room 1123
Please submit the Audition Registration Form by December 7, 2022.
Upon submitting it, you will have the opportunity to sign up for a time slot.
Auditioning for choir only? There is no need to prepare anything. We will vocalize you.
Auditioning for the APPLIED VOICE PROGRAM?
*Read the information in the description of the above form
*Prepare an art song or folk song to sing at your audition
*Bring a clean copy of your sheet music to the audition; an accompanist will be provided.
That's it! We look forward to hearing you soon!
Contact:
Nicola Dedmon
Coordinator of Choral Studies
ndedmon@fullcoll.edu
(714) 992-7035